Shark!
Ouch, don't want to meet up with this in the ocean.
Check out those teeth!!!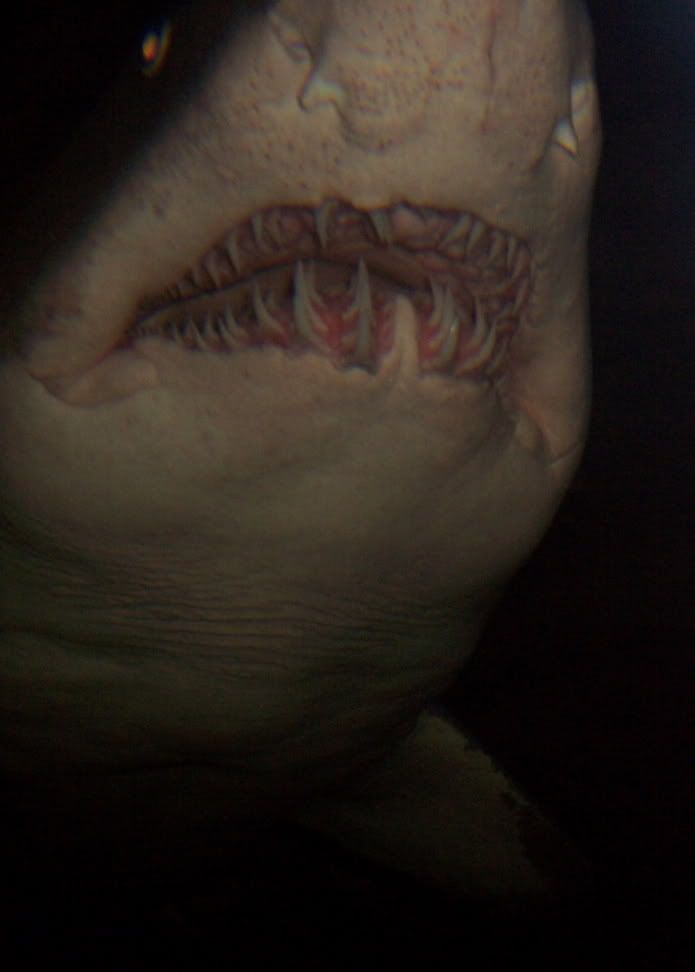 FWIW - I took this at the Baltimore Aquarium on Saturday. Its a Sand Tiger Shark. They grow to about 10 feet long and have a range that extends from Maine to Argentina and the Atlantic Coast of Europe to N. Africa and within the Mediterranean Sea.
Not sure if its actually dangerous, but the description the aquarium gave said this
The long narrow teeth of this dangerous-looking shark are used like forks to spear small prey.
Dangerous looking is an understatement.