Holy Motha of Joseph!!!!!
Jeff Soyer's his the
big time
.
Thanks to the kindness of
Mark Serbu
and the swell folks at
Serbu Firearms
(who really do make very pretty guns that are super accurate - much more so than their competitors - and competitivly priced and of a high build quality) he got himself a
.50
to play with.
Actually,
Serbu Firearms
is even better than that above description. As far as I am concerned, anyone who said
this
about his product:
"This is the biggest, baddest gun you can buy without a special license," said Serbu, 43. "It's like having control of lightning in your hand."
deserves to replace Ruger as the nations largest gun manufacturer. If I had the cash, I'd buy a Serbu in a second and I recommend you call your Congressman and demand that the military begin to buy ONLY
Serbu Firearms
.
All Hail Mark Serbu - saviour of the 2nd Amendment and maker of the nation's finest guns.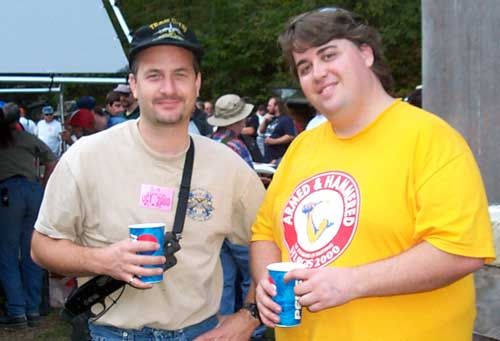 (Thats him to the left)
There, is that nice enough to get a test gun????