Freaky D
This freaky dude was sitting in the row ahead of me on the plane.
WOW!
He had the funkiest ass hair I have seen in a long long long time.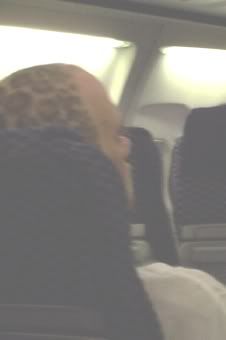 And yes, he does have leopard skin hair.
UPDATE
Thanks to reader Mike for doing the necessary photomanipulation to make the hair really show.