The Ultimate Liberal Conspiracy
So, we all know that the crazy ass liberals are hell bent on ridding Christmas once and for all.
And, we all know that Starbucks is owned by some crazy ass Seattle liberals.
And, we all know that D.C. is run by a bunch of corrupt greedy crazy ass liberals.
But did you know they were all working in cahoots?
Yep, its the only thing I can imagine after stopping off at Starbucks and ordering a venti Gingerbread Latte and a piece of Gingerbread loaf (the so called "Christmas Special").
Total price at a D.C. Starbucks:
$6.66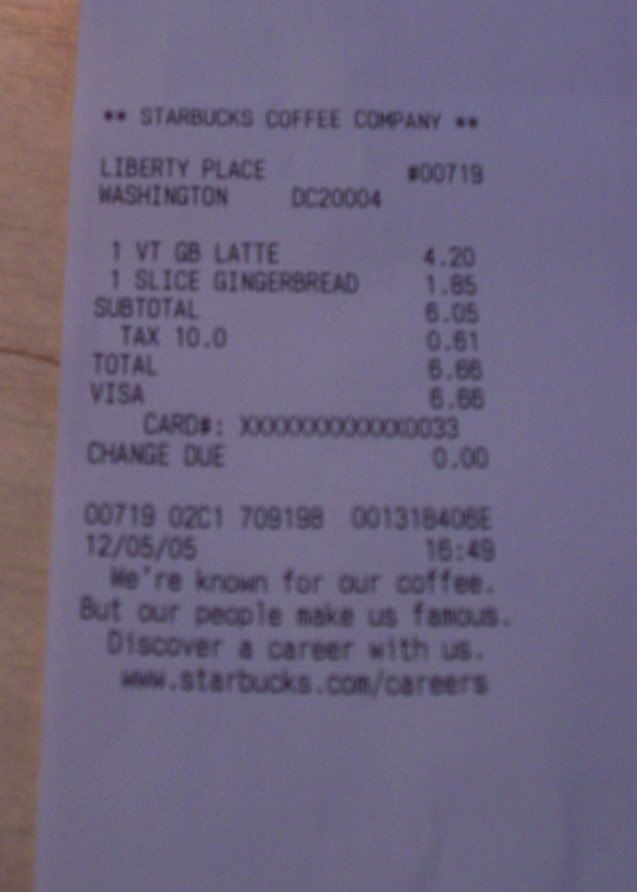 Yep, thats right. The crazy ass liberals running Starbucks and the D.C. government have teamed up to ensure SATAN is ever present in your Christmas cheer.