The other day, I ordered myself an
early christmas gift
.
It has arrived.
Meet my
Milt Sparks Versa Max 2
and my Colt SS ORM 1991A1
See the Colt rest in the Versa Max 2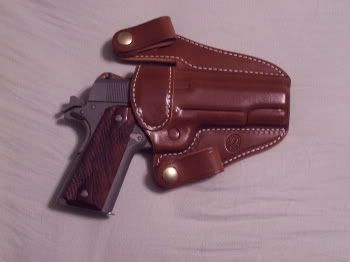 See both rest on my hip (strong side, 4 o'clock)
Ordered it from
Lightning Arms Sports
, they were a pleasure to do business with and when everyone else quoted me a 6 month wait, got it to me in 4 days.